Fans have been waiting hand and foot on Runtown's return and forthcoming album, "Signs" and now the singer has provided yet another update on the progress as a sign of assurance. Find out what Runtown shared in the story below.
Music-making maestro, Runtown has provided an update on his highly anticipated album and return, Signs.
ALSO READ: Runtown Announces Release Date For New Single & Album | SEE DETAILS

Fondly referred to with self-given epithet, "Soundgod" , Runtown had given fans this much needed update via Twitter. He stated; "Sorry guys, added two more songs to the project last minute, overwhelming love has been felt. the first single off the project out this Wednesday 11/2


"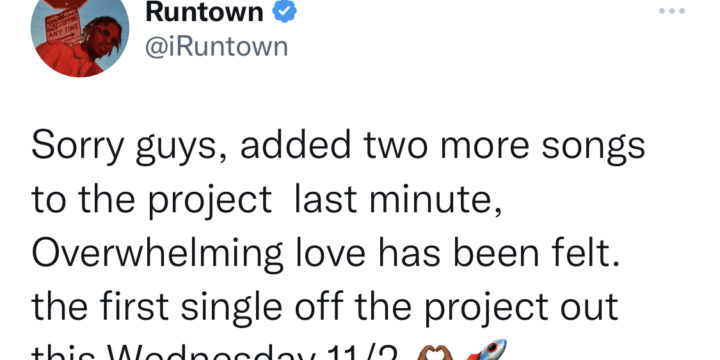 Runtown had previously announced the Propaganda as the lead single for his album, stating that it would be released on the 28th of October while Signs the album would be released on the 18th of November. Prior to the promise of new music, Runtown's last release was a year and more ago when he put out SoundGod Fest Reloaded in April 2021. Fans have since been eagerly waiting on the singer's return to the scene.
The post Runtown Announces New Single, Gives Update On Forthcoming Album, "Signs" appeared first on NotjustOk.