Last Updated on Sep 27, 2022 | 23:18 by Tommy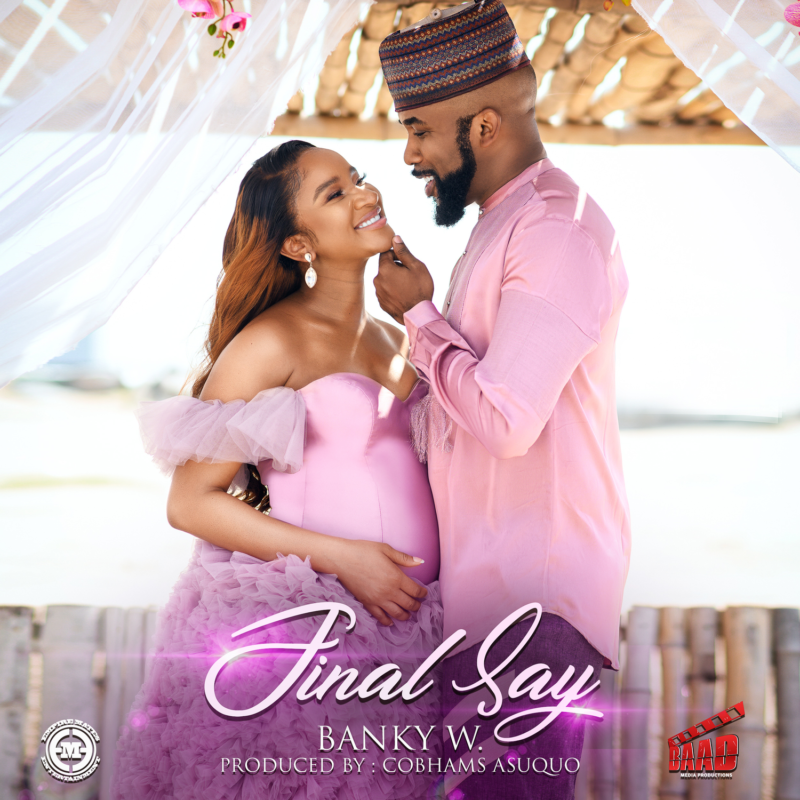 The most anticipated 2021 song "Final Say" by Banky W is Finally out!!!
Banky W (Wellington) returns to the music scene with the release of this thoughtful and thankful song titled "Final Say".
The singer who recently announced the birth of his first child with Adesua (Susu) is Grateful to God on this new song. He shared ;
"His name is Hazaiah Olusegun "Champ" Wellington (we call him Zaiah, pronounced Zah-Yah, or Champ). Hazaiah means God sees/God has seen in Hebrew. Olusegun means God has given victory in Yoruba. It captures our testimony regarding the journey towards his arrival; Zaiah is truly an answer to our prayers.
God had the Final Say. And I don't know what you're praying or hoping for… but I do know that God is still in the business of answering prayers, and if you can trust Him, and place your faith in the Giver, not in your preferred timing of His gift, nothing is impossible. If He could do this for us, please believe He can do anything for you.
The "Final Say" was written by myself and @maytronomy, and produced by @cobhamsasuquo."
The record is an inspirational song that would motivate you and strengthen your Hopes towards the good news you waiting on. In the second verse Banky shared; "Delay is not Denial, Keep waiting patiently, you can triumph through your trails, If you just believe, so don't give up the fight, cos Baba God no dey sleep, One day you will surely celebrate o, He will supply you need. Have a little faith and see that e go enter…"
This song here is Evergreen, You know Banky always hits it right… Listen and Enjoy!
The post Banky W – "Final Say" (Prod. by Cobhams) | Mp3 (Song) first appeared on tooXclusive.