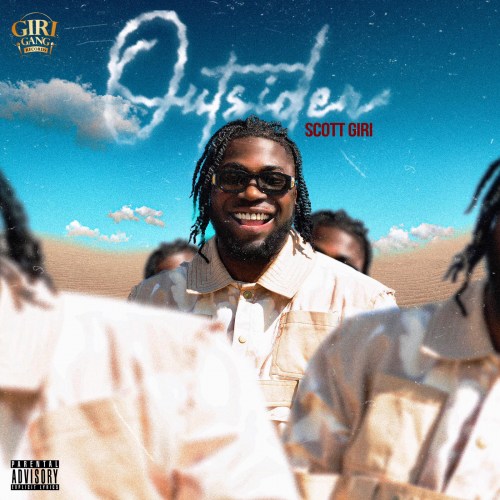 The ebb and flow of modern-day contemporary music are often disrupted by enigmas who dare to challenge the status quo of the industry. T Abiola Ilelaboye who dons the moniker of 'Scott Giri' is a fearless artist, vocalist and trendsetter who cuts across eras and genres with his scintillating natural freestyle vibe that often accompanies an up-tempo party mood that moves people to the dancefloor. His ability to switch up his flow and style contrasted by some of the sickest beats around mean that audiences are treated to never-ending thrills as well as catchy and well-articulated lyrics. Born in Lagos Island, Nigeria, and raised in Nigeria, Ukraine and Estonia. Now residing in Ireland, Scott Giri is bringing a new formula to the game. His music inspires many to leave their comfort zone and take risks to achieve their goals. He cites Afrobeats, Afro-pop and various African and western subgenres as the pivotal influences in his music. His own sound is an amalgamation of his various influences and ideas and has been coined as the "AfroGiRi Wave". Scott Giri's charismatic personality combined with his undeniable skill to deliver bangers has endeared him to audiences across multiple demographics and cultures.
After recently dropping the collaborative Amapiano song "Highway", a surefire club banger that features Colexy and is already redefining the nightlife scene and being the soundtrack to many fun nights on dancefloors across the globe!. Scott Giri is back with ''Giri Lomo'' off his latest EP titled "Outsider" which also features other songs like "Lavida Loca" "Ajibole" "Oyi" "Filomina" "Uptown Loving" and fan favourite "Yakoyo". It is a body of work that will serenade and blow the minds of listeners, an embodiment of love and passion packaged in refreshing fusions of Afrobeats and Afro Pol. The Girian's boss's ability to constantly surprise people by going in different directions allows him to take listeners on a journey where they can be transported to another place while immersed in the music allowing them to live in the moment.
Listen to ''Giri Lomo'' below:
Scott's AfroGiRi Wave is layered with mesmerising bass lines and groovy melodies and exhibits Scott Giri's immovable passion for creating enjoyable, passionate and timeless music. Scott Giri is here to shape a generation and change lives one song at a time!
Connect with Scott Giri on Instagram
The post Scott Giri – Giri Lomo first appeared on tooXclusive.