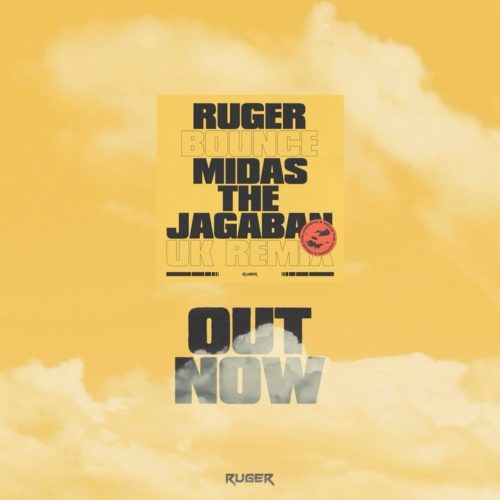 Ruger in conjunction with Midas The Jagaban presents Bounce UK Remix… Enjoy!!!
Jonzing World Entertainment Limited under exclusive licence to Sony Music Entertainment UK Limited releases "Bounce" (UK Remix), performed by Ruger and Midas The Jagaban.
Inspired by the Greek mythology tale of King Midas, Midas references the king's gift within her music as having the Midas touch. " I felt like that best described me because it reflects in my music, every beat I touch turns into Gold" Being a new artist in the middle of a pandemic may seem tricky to others, however Midas pushed through obstacles and did not not take no for an answer. "The main thing about my music is escapism, it allows you to travel even if it's just in the mind. When I wear my bally, I enter the world of Midas and I can just tell different stories through music." The 19 yr old artist from South-east London has only just begun but wishes to represent her neck of the woods and take her sound international.
The rising mask artiste points multiple times to her mask being vehicles for embodying different characters. Characters separate from herself with just her eyes and voice as the connecting factor between both personas.
Midas The Jagaban, who was on the 13th track of Rexxie's debut album 'A True Champion' (ATC) alongside Zinoleesky, hops on Ruger's trending hit dance track – "Bounce" to deliver a UK Remix… Listen below
[youtube]https://youtu.be/A9gwCUlEUGI[/youtube]
The post Ruger x Midas The Jagaban – "Bounce" (UK Remix) | Mp3 (Song) first appeared on tooXclusive.