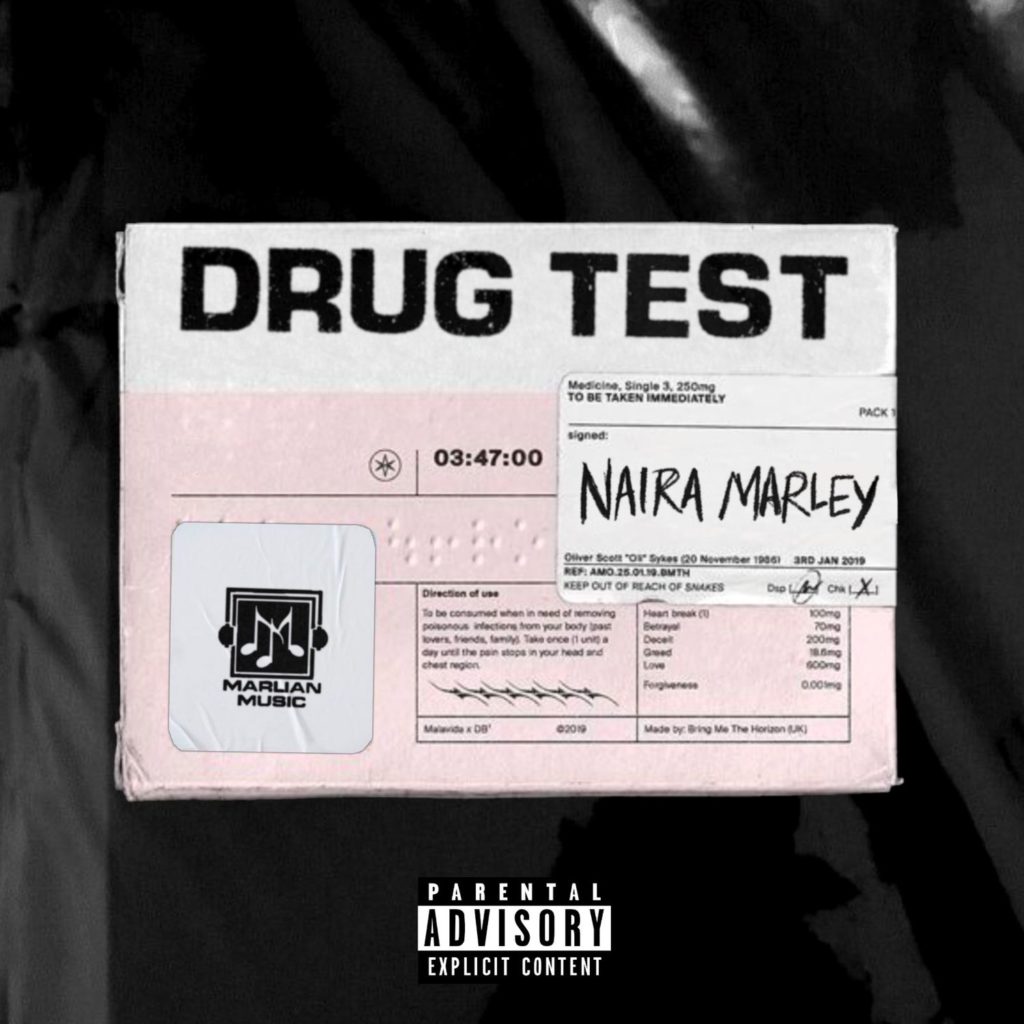 With Coming still basking, Naira Marley drops a new banger titled "Drug Test"… Enjoy!
"Drug Test" is the latest Street Summer Jam y'all should watch out for, Naira Marley return to his Opotoyi mood!
The President of No Mannaz surprises music fans with this new release,
Naira Marley shared via his IG;
"I just dropped a jam now DRUG TEST Cos I can. I didn't even tell no1 before haa no awareness nothing nothing just gbam out now"
Peckham's underground legend Naira Marley is a key pioneer in the UK Afro-bashment scene, fusing his inimitable Lagos accent with trap, bashment, Grime, and Afrobeats to create a sound that encapsulates the melting pot of London's constantly innovative club scene. He is also the new face of the Street Music in Nigeria who has scored a number of street hit tracks, An artiste with a large fan based and soldiers called – Marlians!
Back with another Summer Jam, The president drops another hit whilst we await his much-anticipated debut album.
"Drug Test" is another potential street banger produced by Rexxie, Naira Marley as usual spices this record with catchy, witty lyrics and street lamba. He talks about testing Negative to Drugs and Positive to Ladies, Cannabis plus Sex.
Quotable Lyrics
'Mo shey se blood test ni, Doctor so'pe mo ti catch feelings
Says that i should be sucking breast, sucking breast every night before sleeping
O fun'mi logun ti ma lo, o ni sex in the morning, sex in the fucking evening'
I just failed the drug test, doctor so fun mi pe drug test positive
Cocaine negative, Heroine negative, Cannabis Positive..'
Listen and Enjoy!
The post Naira Marley – "Drug Test" (Prod. by Rexxie) | Mp3 (Song) first appeared on tooXclusive.