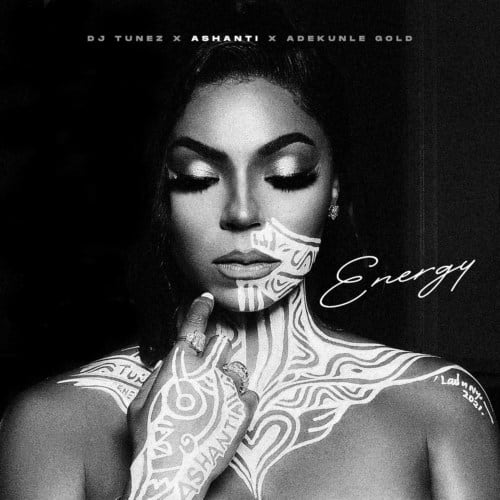 DJ Tunez Puts world famous Ashanti and Adekunle Gold on a record titled "ENERGY".
Starboy/Wizkid's official disc jockey, DJ Tunez drops new song 'Energy', he enlist American singer, Ashanti and our very own Adekunle Gold (AG Baby) to feed us with something spiritual. This the second time Adekunle will be working to DJ Tunez, the first was on PAMI delivered in 2020 alongside Wizkid and Omah Lay.
With hitmaker Irv Gotti at the helm, Ashanti blasted into the urban music scene in 2002, topping the charts with multiple singles at once. She quickly became a sensation, gracing the covers of magazines and dominating urban radio. Ashanti built her reputation with duets, where she would complement an already popular rapper- JaRule ("Always on Time"), Fat Joe ("What's Luv?"), the Notorious B.I.G. ("Unfoolish") — contrasting the tough-guy male perspective with her own. It didn't take the young vocalist long to make a name for herself though: her debut album topped the Billboard album chart just as her debut solo single, "Foolish," was topping the Hot 100 chart. Her presence was inescapable.
Adekunle Gold the dangerous man aka AG Baby whose music touches literally turns to gold linked up with the veteran American songstress and created magic on this new DJ Tunez record.
"Energy" just like the lyrics reads;
'Like a spirit
I can feel it
Something spiritual..' Is a spiritual R'n'B record heavy on the Afrobeat sound. Listen and Enjoy!
The post DJ Tunez x Ashanti x Adekunle Gold – "Energy" | Mp3 (Song) first appeared on tooXclusive.