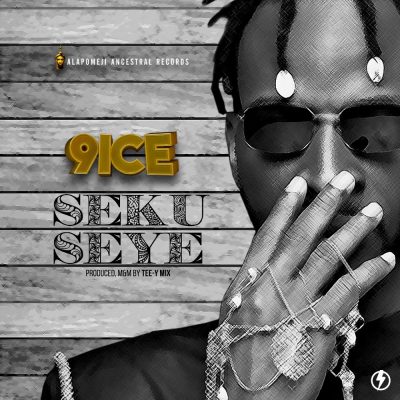 Ancestor 9ice returns with a new conscious song dubbed "Seku Seye" as a following up to his thoughtful party jam 'Ayepo Gan'.
Alapomeji Ancestral Records CEO, 9ice releases a new impressive single titled "Seku Seye". This is a conscious song that talks about fake friends, enemies acting like friends. It brings our awareness to evil people in human form. A record that also slams backbiters and pretenders.
If you've become a fan of 9ice(AdigunAlapomeji) over the years, then you might want to add this new release "SekuSeye" to your lineup of favorite. Serving as his second follow up to "Aye Po Gan", Ancestor blends proverbial lyrics with a unique style for the uptempo groove perfect for the upcoming season's change. His new single, "Seku Seye," is a genre-bending afro with pop music, with his vocals he sets a mood that carefree people will enjoy, while also delivering lyrics that celebrate living in the moment.
Quotable Lyrics
You say you be my friend, you dey backbite me o
You say you be my friend, o de nje mi lese o
You claim to have my back but you're conniving
You say you get my back o de n' gba bode fun mi o
Seku seye seku seye eyan
Seku seye seku seye eyan
Eyan re o
Seku seye seku seye eyan
(Aiye na ni'ka o)
Seku seye seku seye eyan
Eyan re o
The single is produced by TeeYmix, for AAR records. Check it out below.
GET THE LYRICS
The post 9ice – "Seku Seye" (Prod. by Tee-Y Mix) (Song) first appeared on tooXclusive.