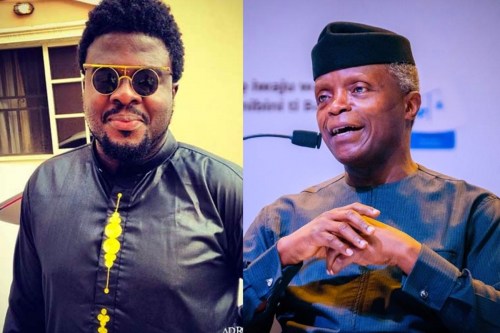 Nollywood actor, Aremu Afolayan has lambasted the Vice president of the Federal Republic of Nigeria, Yemi Osinbajo following the economic state of the country.
The actor, who is currently in Dubai, expressed shock after he converted 6.500 Dirham to #1 million.
In a video that was shared on Aremu's page, he called out Osinbajo for feigning to be a man of God, and that his hope for every Nigerian is to be able to leave the country.
He wrote;
I wish everyone can move out of Nigeria,let's see who you evil serpent will govern over
Oloriburuku gbogbo
@profosinbajo I thought you are of God. I thought you no God
I thought you fight for humanity
I thought you are person of God
You are faceless to me.
I thought your time will bring peace and Furtune to my people.
Pls stop going to church,it's not watt it.
See Post:
View this post on Instagram