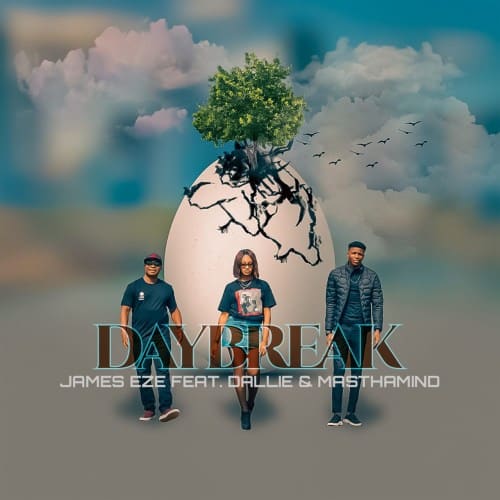 James Eze, CEO of Udala Nation has just made his debut into the music industry with an absolutely amazing body of works aptly titled 'Daybreak'.
Eze, who is a respected poet, recently unveiled his record label alongside his artists; Masthamind (Michael Chibuike Chinedu) and Dallie (Deborah Chiamaka Nnabuife); together the trio delivered 7 classic songs on the EP with incredible songs like 'Love Song', 'I Found Love,' 'She says-he says,' 'Colour of my Skin,' 'My Truth', 'Dance In the sky' and others.
Speaking about his Udala Nation project, Eze said "After my tour of duty (as Chief Press Secretary to the former governor of Anambra State, Willie Obiano), "I came back with something that will excite Nigerians. I have been working with two youngsters; Masthamind and Dallie, who are some of the best vocalists in Nigeria today. I'm delighted that I'm finally ready to share our songs with the rest of the world."
Speaking further, Eze said, "at Udala Nation, we are a group of singers and writers and composers who discovered ourselves in Awka. We are committed to delivering remarkable lyrics, rendered with exquisite vocals to entertain, please and enlighten the audience. We began in May 2021. And now we have come full circle. Udala Nation has a collection of approximately 20 songs, about 17 recorded and three still absorbing the heat of intense creative process."
Listen to the EP below.