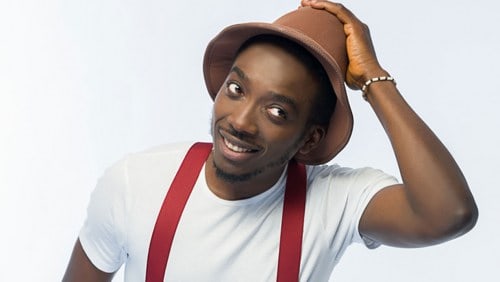 Nigerian comedian, Bovi has put a troll, who criticized him for allowing his son to speak pidgin on blast.
Bovi is one comedian who, despite his very tight schedule, still affords to spend quality time with his family, especially his children.
A video of the comedian calling out to his last son, Chuchu in pidgin has gone viral on social media. The comedian said, Chuchu, How far naa.
His son replied to his father in the same language, I dey o.
It all seemed so cute until a troll decided otherwise. The troll, identified as @repfrica commented; Is only in Africa a father will be proud course his son can speak native language, We are all still slaves mentally.
Bovi, who was not about to let that slide responded; And you write this in English, What a fool.
See :